In today's digital world, there are an infinite number of opportunities (read: overwhelming). You are not alone in feeling this way. In this post we will show you all the best ways to promote your company online, regardless of your budget or location.
Build a website and start a blog
This might be obvious, but so often it is missed.  Having a website is crucial for promoting your business. It acts as your "home base" on the internet and gives you the ability to connect with potential customers around the globe.
In addition, having a blog on your website is also important because it helps you establish yourself as an expert in your field. You can write about new products or services that your business offers. Be sure to regularly publish content that is relevant to your industry. This can help you establish yourself as an expert in your field, which will attract more people to your business.
Implement search engine optimization
There are many things that can be done to improve your website's ranking on search engines. One such thing is SEO, or Search Engine Optimization. This refers to the practice of making sure your website meets Google's standards for ranking algorithms.
These algorithms have evolved to use machine learning and user behavior in order to deliver accurate results that users will appreciate qualitatively. Therefore, successful SEO is a combination of multiple tactics working together towards a common goal: boosting your rank on SERPs (Search Engine Results Pages).
Take advantage of social media platforms
Platforms such as Facebook, Twitter, and Instagram promote your company online. These platforms are free to use, and they allow you to connect with potential and current customers in a quick and easy way.
Additionally, there are many social media marketing tools available that will help you reach more people, such as paid promotion programs on Facebook or Twitter. These tools can be incredibly effective if used correctly, so be sure to research them thoroughly before deciding which ones are right for your business.
In addition to using social media platforms, it is also important to engage with potential and current customers by responding to comments and messages in a timely manner. This shows that you are actively involved in your online community, which will help build trust among your followers.
Share on Twitter
Facebook, YouTube and Instagram are powerful online marketing tools that can help promote your products and company. While it may take more time to build an audience on these platforms, the rewards are worth it if you're active and engage with your potential customers.
Engage your audience on Instagram
Instagram is now the third most popular social networking website. And because it has a diverse content format (photos, IGTV videos, live session highlights and more), there are various ways to use it for marketing. So how can we make our posts more visible on Instagram?
One effective strategy is to use relevant hashtags in your posts. These are keywords that people already search on Instagram, so including them can help increase the visibility of your content. Another useful tip is to explore popular content that relates to your products or services. This will give you a better idea of what kind of content resonates with your target audience and helps you create posts that are likely to be engaging and successful.
Overall, using strategies like these can help make sure that your business has an active presence on Instagram and reaches more potential customers online.
Connect and contribute on LinkedIn
LinkedIn isn't just about rubberstamping your resume; it's also about networking online, meeting new customers, and forming relationships. Group chat is available if you want to talk with others in your field, and potential clients may peruse employees' profiles before deciding whether or not to hire your company.
If you have something valuable to contribute to a group discussion or can share relevant information on your site, then LinkedIn is a great platform for promotion. However, resist the urge to self-promote everything that you've got going on. It's not Facebook.
Prioritize Facebook
According to the Pew Research Center, as of July 2018, Facebook is used by 79% of American adults. With such a large reach, it's no wonder that businesses use Facebook to communicate with their target audience and gain new customers.
While ads are one way to do this – and can be targeted quite specifically – there are other ways to increase your presence on the site which vary depending on the company and market.
Upload videos to YouTube
Making and posting videos on YouTube is a cheap, yet very effective method of promoting your product/company. By having an interesting video that potential customers can watch, you are more likely to grab their attention and interest them in your product or service.
Customers appreciate being able to see what they would be getting before making a purchase, so by providing educational videos about your product or service, you are increasing the chances that someone will make a purchase from you.
Advertise on YouTube
YouTube advertising can be quite profitable if done correctly. You have the option to advertise online through videos or by posting text ads in search results.
Don't forget about social media engagement
Social networking is a popular way to promote small businesses. Social networks like Facebook provide deep insights into customers, allowing you to easily pinpoint customers who fit your profile and target your ads to them.
Social networks are crucial in reputation management. Any user could write unfavorable comments online for a business at any time, which could lead to people dropping out due to negative postings. Hence, it is important to participate in social networking proactively.
Start using email marketing
Many businesses use direct advertising to target specific customers in their area by distributing brochures or other communications locally. Companies benefit greatly from email marketing due to its flexibility.
Whether a business is selling products or an insurance agency sending home safety tips, emails can be tailored to the specific needs of any client. For example, include a personalized greeting in each email to build stronger relationships with customers.
Leverage your email marketing efforts by combining it with your blog updates.  When you publish new blog content, be sure to send your subscribers a quick email with a link to the post. This will help keep your business relevant and in front of potential customers, which can help increase sales over time.
Tips for using email marketing
Many small business owners shy away from email marketing because it seems daunting, but with the help of software programs designed for this purpose, it doesn't have to be.
Before you begin sending emails to your customers, it's important to do some research and gather information about their interests. For example, if you run a clothing store, try to get an idea of what kinds of styles or colors they prefer. You can use this data to create more targeted email marketing campaigns that will be more likely to appeal to your customers.
When sending out emails, be sure to include a clear call-to-action (CTA) that invites customers to engage with your business in some way. For example, you might encourage them to visit your website, share a post on social media, or sign up for an upcoming event.
Utilize Google's marketing options
Google is the go-to choice for search companies, but they also offer a wide range of marketing tools. With Google, finding a great audience is easy. And if you're looking to create or improve your small business branding strategy, Google should be at the top of your list.
Google provides two options to market a company: Google My Business or through search engine advertising. With SEM, businesses pay for ads that are then displayed on Google. Payment only occurs if the consumer clicks on your advertisement and is brought to your site.
SEM provides an advantageous marketing platform for small business owners. In fact, many businesses rely solely on SEM to market their company.  However, it's important to note that SEM requires more advanced knowledge of digital marketing in order to be successful.
Grab the camera and start video marketing
Many consumers use video while shopping, and it makes sense – considering that identified 65% of people are visual learners. Video-based advertising is a booming trend in several countries.
Companies promote themselves through videos that show users the value in what they're offering. TODO: More details are needed here If a product is complicated, its instructional videos will be most helpful. And if you want your business to seem more relatable and trustworthy, tell your story with an emotional video.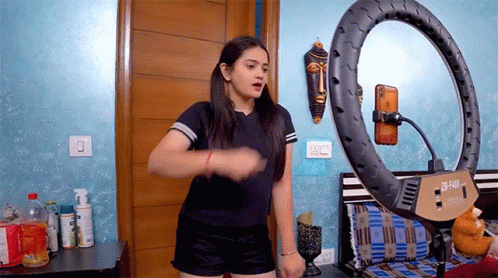 When creating videos for your business, make sure to keep the following tips in mind:
Focus on quality
Make sure that your video looks professional and is free from technical errors like blinking or dead pixels.
Be creative
Come up with a unique concept or idea that showcases what makes your business stand out from the competition.
Optimize your videos for search engines
Include relevant keywords in the title and description of your video to improve its ranking on Google and other platforms.
Be consistent
Use the same branding elements, colors, fonts, music, and voiceover across all of your videos to ensure that they feel like part of a cohesive marketing campaign.
If you're serious about video marketing, then investing in the right tools and software can help make it a lot easier. There are several video production platforms that offer features like editing and distribution, as well as advanced tracking capabilities to measure your video's performance.
By making use of these tools, even small businesses with limited budgets can start making video marketing a part of their overall marketing strategy. And of course, make sure that you are tying your videos in with your website, blog, social media, and newsletter sends.
Promote your business using online directories
If you're looking to expand your customer base, an internet directory is a great place to start. These high-traffic websites have a lot of authority, so it's easy for your business page or website to show up on the first page of search engine results. Plus, building a presence on the internet is simple and can help increase your visibility with local customers who are interested in what you have to offer.
There are many online directories that you can choose from, including Yelp!, LinkedIn, and Google My Business. The most important factors to consider when choosing an online directory are the size of its user base and the search engine optimization (SEO) value it provides. Also, make sure to focus on quality content; simply filling out your business information is not enough to get noticed.
Create listings on the major directories
If you submit your company's listing to some of the bigger directories, your data will then be transferred to smaller websites. Listed below are a few of the primary directory listings along with descriptions of their paid options and advanced functionality.
Optimize your listings
Creating listings is already difficult, but optimizing them takes it to a whole new level. To increase the chances of your profile being trusted by Google, take care to fill in each field with photos or comments.
Occasionally, Google will raise a brow over the trustworthiness of your listing if it doesn't have enough information. Finally, double-check all listings for errors that can happen when they're automatically entered – otherwise you run the risk of having an inactive listing.
Get online customer reviews
We just talked about collecting reviews, but since they are so vital for local businesses, it's worth discussing them in more detail. Word of mouth is incredibly powerful and can help promote your company to the people who need it most. Testimonials on your personal website are great, but reviews from Google or Yelp carry even more weight. This site can increase your exposure, and because there is an automated method for detecting fake reviews, people are more likely to trust what they read. A good review also helps improve your local search rankings.
Monitor and respond to reviews
Many online directories allow anyone who wants to add listings so you can still get reviews. Please claim your listing whenever possible and keep this web page updated frequently. It helps to get people's feedback and promotes your company better.
Additionally, respond to all reviews, both positive and negative. Taking the time to explain how you're going about rectifying any issues will go a long way with customers, who may have had doubts before but now feel assured in your ability to resolve problems. Finally, always be polite and professional; no one needs to hear nasty comments on their page.
Create and verify your Google Business Profile
By verifying your Google Business profile, you are more likely to appear on relevant search results and promote your business. Google Maps is becoming increasingly popular, therefore making it essential for businesses to take advantage of this free listing opportunity.
Run Google Ads
SEO can be a beneficial marketing tactic, though it often takes many weeks or even months to show results. For more immediate visibility at a lower cost, Google Ads is the best solution. Not only are Google ads displayed above local search results, but they're also organically visible as opposed to local advertisements. And Google offers advertisers high levels of flexibility and detailed performance data.
A note on Pay-per-click ads
Pay-by-Click Advertising is a form of marketing where you put advertisements on other websites. You then get paid every time someone clicks on your advertisement or purchases something from you as a result of seeing your ad. With this type of advertising, the user pays for each click, ensuring that your website will get traffic from the advertisement.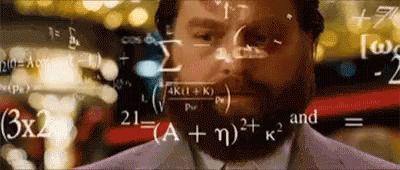 PPC (Pay-Per-Click) advertising platforms, such as Google and Bing, display ads at the top of SERP's (Search Engine Results Pages) in response to relevant keywords that a small business can bid on. These ads cost money each time a user clicks on them, but they provide an excellent way to quickly drive traffic and make your business visible in search engines. In addition, PPC platforms give you access to analytics tools that can help you measure the performance of your ad campaigns and optimize them for better ROI. So if you're looking to boost your online visibility quickly and easily, PPC is definitely worth considering.
Search Engine Optimization (SEO)
When you talk about Search Engine Optimization, what you're really talking about is making your website look great to Google and other search engines. After all, most people use Google when they're looking for a new product or service.
SEO is a complex process with multiple facets, but one of the benefits it can have for your small business website is increased traffic. If you rank high for relevant keywords, potential customers are more likely to find and visit your site which could lead to more sales.
SEO can help small businesses by improving the ranking of their website pages on search engines. This, in turn, will lead to more web traffic and potential customers.
Pros and Cons Of SEO
Search Engine Marketing can be a powerful tool to boost small businesses' online visibility and increase sales. Having top rankings on major search engines can help you increase your site visits for years to come.
However, search engine marketing does take some time to get done. You could see traffic come to your website in a few months. Keep in mind that this is free traffic with lots of potential increase marketing KPIs, such as customer acquisition costs.
To get the most out of SEO, you'll need to do a lot of research and testing to find which keywords are best suited for your business. You will also have to work on building valuable backlinks and creating quality content that search engines love. Overall, though, if you're willing to put in the time and effort required for successful SEO, it can be a very effective marketing tactic for small businesses.
Online reputation management
Online reputation management is a beneficial digital strategy, specifically for small businesses as it allows you to improve your profile on an active review website that is complimentary. In recent years, online review websites have become a key marketing tool for small businesses as they provide credibility and valuable feedback.
Although you can't control everything others say about your company–it would be ideal if their opinions were influenced by you! confessedly, over 90% of consumers read reviews online before selecting a product or service which makes managing your business's reputation more important now than ever.
Some of the benefits of online reputation management include increasing your website traffic, improving conversion rates, and even convincing new customers to try out your services or products.
As with any marketing effort, it takes time and dedication to see positive results. But by consistently monitoring and responding to reviews across different review websites and social networks, you can build a strong reputation for your brand and leverage it to attract more customers.
So if you're looking for ways to improve your business' digital presence, consider investing in online reputation management. It may be just what you need to reach more potential customers and succeed in today's competitive marketplace!
Offline channels
For small companies, it also offers access to numerous offline channels. Although digital advertising is not as effective, your company or organization can still gain additional customers and enhance brand awareness. A variety of good offline channels are available:
Advertising in local newspapers or magazines
Many small businesses use print advertising to reach a specific audience and grow their customer base. This may include things like newspaper ads, flyers, banner ads, sponsored posts on blogs, and more.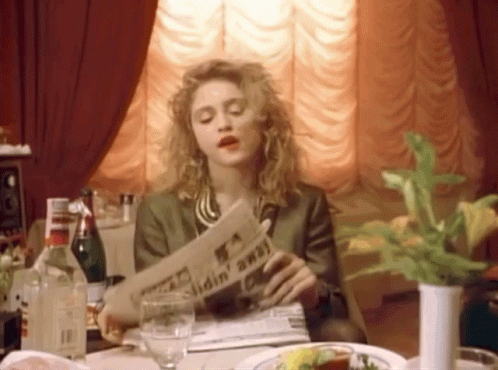 Sponsoring community events
Another great way to build your brand is through sponsorship at local events. Whether it's sponsoring a fundraiser or contributing prizes for an event, you'll get your name out there among potential customers and give them the opportunity to become more familiar with your business.
Partnering with complementary businesses
Finding partners in other industries that share your target market can help you extend your reach and bring new customers into the fold. Look for companies that offer products or services similar to your own, but that target a different customer base. For example, an electrician could partner with an appliance repair shop to offer discounts for customers or even joint marketing campaigns.
Inbound Marketing
Creating a trusting relationship with your customers is key to inbound marketing, which uses digital techniques to communicate and enhance the customer experience.
With Inbound Marketing, instead of sending messages out (like ads), you're engaging potential customers by providing content they actually want, so when they search for information on related matters, your website comes up as a trusted source. Not only does this improve visibility for your site–posting informative articles about business issues helps position you as an expert in your field.
Some of the most common inbound marketing tactics include blogging, social media marketing, email marketing, and search engine optimization (SEO). These digital tools help you create a consistent presence online, building trust with potential customers while positioning your brand as an authority in its field. And by creating an attractive website that is optimized for search engines like Google and Bing, you can boost your site's visibility and reach more potential customers than ever before.
So if you're looking to build your business's digital footprint and attract new customers, consider implementing inbound marketing techniques today. With the right tools and strategies in place, you can grow your customer base quickly and effectively!
Content Marketing
If you don't have quality content, then your marketing efforts won't be as effective. Content is what helps a potential customer find your product or website in the first place. Your website should meet the needs of your target audience. By investing in quality content, you can make your business more valuable and build up your branding authority.
Challenges Of Marketing Small Businesses
Small businesses have distinct marketing problems that can present difficulties for both large and small companies if they don't have an in-house marketing specialist. These include:
Lack of resources
Small businesses often have smaller budgets and fewer employees to focus on marketing, which can make it difficult to create effective campaigns. Without a dedicated in-house marketing team, business owners may need to outsource their marketing efforts or manage these tasks themselves, which takes time and energy away from other aspects of the company.
Limited customer reach
Small businesses typically have a more limited number of customers compared to larger companies, which makes it harder to build brand awareness and attract new clients.
In order to grow your customer base, you'll need to find creative ways of reaching potential customers beyond traditional advertising methods like broadcast media and print ads. For example, you could leverage social media channels or host events to engage with your target audience on a more personal level.
Competition from large businesses
Small businesses may struggle to compete with larger companies that have greater marketing budgets and more experienced marketers. Larger firms often have the resources to invest in cutting-edge technologies, hire top talent, and build brand recognition, making it particularly challenging for smaller businesses to keep up.
Adapting to trends and technologies
Digital Marketing landscapes are very regulated, and small companies can face difficulties such as changing algorithms, increasing search engine costs, etc. Nevertheless, small business owners can skillfully market products for hefty profit margins.
Smaller budgets
Marketing for your startup can become very expensive, quickly. With digital marketing, small businesses often have to allocate their advertising budgets to the most profitable avenues of marketing, or they risk blowing through all their money without seeing any ROI.
What factors should you take into account when choosing a marketing strategy for your small business?
Before you launch a marketing campaign, consider the external and internal factors that could affect its success. Some important factors to consider include your business's target audience, budget, and industry, as well as the overall marketing trends and technologies that are currently driving results.
Additionally, it's important to look at other metrics like website traffic and conversion rates in order to determine the effectiveness of your marketing strategies. With careful planning and consideration, you can find effective marketing techniques that work for your small business's unique needs.
Marketing objectives
Marketing efforts should always be goal-oriented. For example, perhaps your goal is to increase customer retention rates. By taking the time to set goals at the beginning of your marketing journey, you can develop programs and target local markets that will better address the needs of your business while also achieving those all-important marketing goals.
Another key factor to consider is your target audience. By understanding who your customers are and what they're looking for, you can create more effective marketing messages that resonate with their interests and needs. Additionally, it's important to stay up-to-date on trends in your industry so that you can adapt quickly to changing customer preferences and market conditions.
Customer and market insights
The second step is to understand your customer. Why did they start their company or business? How much time do they spend on the internet? This will reveal the best way to reach them. In order to have a successful marketing campaign, you also need to research and comprehend market dynamics. What strategies are 'Competitive'? And what recent trends will help improve customer engagement?
ROI
Since marketing can be expensive for small businesses, these businesses should focus on strategies that will give them the most return. The best way to do this is by testing various strategies and seeing which one gives you the best ROI.
For example, you could try running a few Facebook ads and tracking the number of website visits and leads that they generate. If these metrics are higher than those from other marketing channels, then this may be the most effective strategy for your business.
Overall, there are many factors to consider when choosing a digital marketing strategy for your small business. Some key considerations include your business's target audience, budget, and industry trends.
Additionally, you should also monitor your marketing efforts closely to ensure that your strategies are achieving the desired results. With careful planning and thoughtful consideration, you can find an effective digital marketing strategy that works for your unique needs.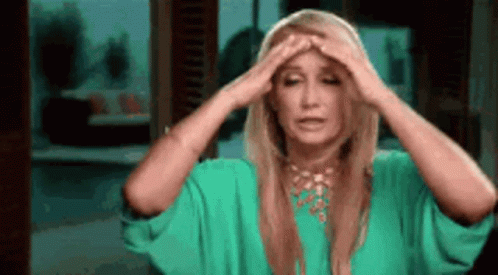 Marketing a business is not easy, but is necessary
With the right planning and consideration, you can create a successful marketing strategy that will help your small business reach its goals and thrive in today's competitive marketplace.
Don't give up on marketing
It is essential to the success of your business. By focusing on your target audience, measuring results, and adapting quickly to changing market conditions, you can create a marketing strategy that works for you no matter what challenges may come your way.
Don't be afraid to experiment
With the right combination of creativity, technology, and perseverance, you can reach your target customers and achieve marketing success for your small business.
So if you're looking to grow your business, don't hesitate – start marketing today!